Top Criminal Lawyer In Daytona Beach Advocates for Justice
"If you're in trouble, I want to help"
-Criminal Defense Attorney, Leanna Smith
For 15 years, Leanna J. Smith has been fighting to preserve justice throughout the court systems of Volusia County.
Clients who have come to use her services know they can count on aggressive, informed representation that will tell their distinct story on both a legal and personal level.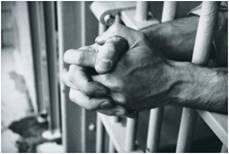 Exceptional Legal Experience = Exceptional Legal Expertise 
   
Leanna's work with The Innocence Project underlies her steadfast commitment to each of her clients. Designed by a DNA attorney during the O.J. Simpson trial, The Innocence Project's purpose is to use DNA evidence to help free wrongly imprisoned inmates, clearing their names and helping them reclaim their lives.

Leanna's participation in the project is an indicator of how seriously she takes each case—her work is often the only thing standing between her clients and extended time behind bars.

Contact the Law Office of Leanna J. Smith to get started working towards reclaiming your life from the clutches of the courtroom.Call (386) 943-9797 today.

More About Volusia County Criminal Attorney Leanna Smith and the Cases She Takes On with Aggression and Intelligence...

A top notch Florida education at Stetson University coupled with post-graduate work at Yale gives Leanna an edge in every courtroom battle she faces. She is one of the most qualified criminal defense lawyers in the area, having worked first as a Volusia County prosecutor before moving over to the defense side of the bench, where she offers 15 years of experience delivering a hard-nosed, no-nonsense courtroom presence for her litigants.

The Law Office of Leanna J. Smith does not specialize in a specific type of criminal law, instead choosing to welcome anyone who needs help with their impending legal case: Common misdemeanors and infractions like DUI's are just as important as more serious allegations, and you can expect your case and yourself to be treated with dignity and respect throughout the legal process.

The Unique Approach of a Successful Criminal Lawyer...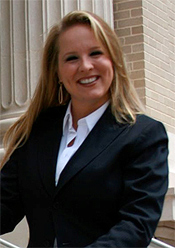 Leanna knows that each of her clients is a person first and foremost, and seeks to tell the unique circumstances of their personal story—how they got involved with the law in the first place. By choosing Leanna J. Smith, you can rest assured that your criminal defense representation will show all of the evidence, effectively portray your particular concerns, and help the judge and prosecutors understand your case in a way that elicits empathy and respect.
Choosing the right representation is absolutely essential to any legal arrangement, and the right to an attorney is one of the most aged and respected tenets of the American legal system (Thanks, Miranda!).

When finding your criminal defense attorney, you should choose one who is well-educated, confident, and aggressive, one who you can rest assured will fight for all of your rights. In other words, you should choose the Law Office of Leanna J. Smith.

Contact her today, and get started towards reclaiming your life from the clutches of the courtroom.